After reading the report given by the CHEJ about the toxicity of vinyl shower liners, and extensive web-combing for a natural yet affordable alternative, I decided to finally bite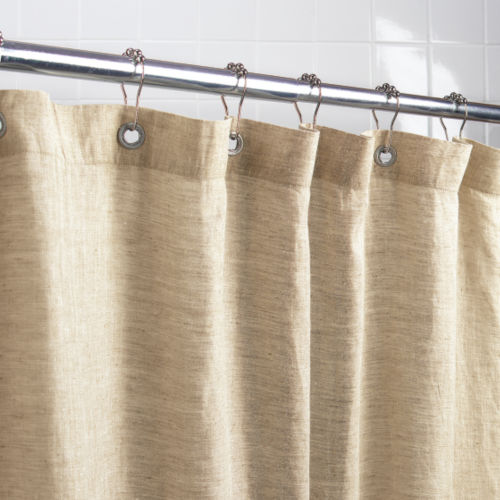 the bullet and buy this linen shower curtain from Gaiam.
It was more than I wanted to pay, but not as expensive as some other options.  Isn't this one so beautiful?
Plus, it feels so liberating to break the cycle of throwing out a moldy liner and going out to buy a new one every six months – if this one gets gross, I can just throw it in the washer!
Industrial hemp also needs to become legal, so these darn prices can come down. My google search results for Hemp Shower Curtain are just so wrong. Though Christmas is just around the corner . . .
In the meantime, I will see how well this idea works and post a review.